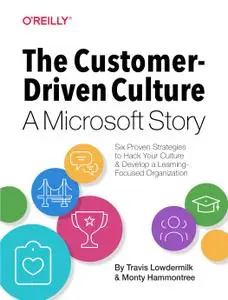 The Customer-Driven Culture, A Microsoft Story: Six Proven Strategies to Hack Your Culture and Develop a Learning-Focused Organization by Travis Lowdermilk, Monty Hammontree
English | February 24th, 2020 | ISBN: 1492058718 | 211 pages | True PDF | 18.85 MB
If you're striving to make products and services that your customers will love, then you'll need a customer-driven organization. As companies transform their businesses to meet the demands of the digital age, they find themselves grappling with uniquely human challenges. Organizational knowledge becomes siloed, employees move to safeguard their expertise, and customer data creates polarization and infighting between teams. All of these challenges widen the distance between the people who make your products and the customers who use them.